29 January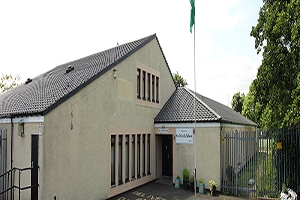 Following a consultation, Education Executive have agreed to relocate Cedarbank School to a new purpose-built modern facility on the estate of the James Young High School in Livingston. Cedarbank is a secondary school for young people from across West Lothian with additional support needs (ASN). It is currently split over three locations in Livingston and Armadale, with the new school able to deliver all S1 to S6 education for up to 130 pupils.
A number of positive responses were received during the consultation period, with Education Scotland highlighting the chance to deliver significant potential educational benefits for Cedarbank pupils through the move. It also highlighted a number of concerns that have been addressed, such as site access and the facilities on offer at the new school. A new dedicated access road is planned for the new school separate from the current James Young High School entrance, with more facilities now planned for the new Cedarbank.
Executive councillor for education David Dodds said: "I'm delighted that the plans to build a new inspiring school for Cedarbank pupils have been approved. "The new purpose-built accommodation will allow us to better meet the needs of all Cedarbank pupils. We have listened to the feedback from the consultation, and further consultation will be held with parents regarding the final design of the school. "Both the Cedarbank and James Young High School communities are positive about the opportunities created by the relocations."