29 January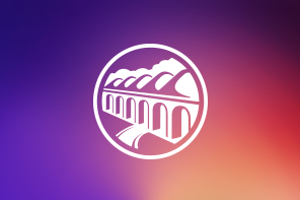 Education Executive received an update, which showed that West Lothian is on track to have facilities and staff in place to provide increased hours/flexibility in all sixty-one council-run Early Learning and Childcare (ELC) establishments. Parents/ carers can also choose a funded placement with a private partner provider, playgroup, family centre or a childminder based in West Lothian.
New nurseries are planned for delivery in 2020/21 at St Mary's in Bathgate, Blackburn and Stoneyburn primary schools, with extensions to nurseries at Blackridge, Howden St Andrew's in Livingston and West Calder's Parkhead primary schools.
A pilot of free school meal 'Marvellous Meals' is planned in the summer term in four ELCs to give children access to a free nutritious meal, ahead of all ELC children receiving free school meals from August 2020.
Executive councillor for education David Dodds said: "We are delighted that everything is in place to ensure all eligible children in West Lothian will have access to 1,140 hours of free high-quality Early Years Childcare per year from August 2020.
"It's important to give our children the best start in life, and these extra hours of free high quality childcare will both help their development and support working parents."
The number of ELC staff employed by the council rose from 293 full-time equivalents (FTE) in 2018/19 to 436 FTE in 2019/20 to provide the increased hours and flexibility with many nurseries now open from 8am until 6pm, 50 week per year. There have been no significant issues with recruiting the additional staff to date, with work taking place with West Lothian College to ensure a supply of trained staff.
Additional management support will be put in place for council run ELC settings, including 0.2 FTE management time to allow a senior qualified teacher to oversee the quality of learning in each ELC to ensure it meets the standards required.
Education Executive also approved a 36% rise in payments for partner providers to £6.80 per hour (£6.30 for childminders) from 1 April 2020. This includes a snack and a meal, and takes into account the increases in the Scottish Living Wage to £9.30 per hour that partner providers are required to pay their staff.