22 October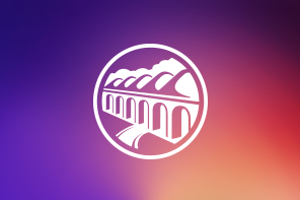 Local groups and organisations will have the opportunity to apply for a share of the funding. The grant aims to stimulate local construction activity, support local employment and help to improve and regenerate town centres.
The Council Executive has agreed that that the council's nine Local Area Committees (LACs) will consider applications from each community to the fund and have the power to award funding up to the amount allocated to each community. Funding for each town a is based upon population size and other criteria.
Examples of possible projects include: paths, street furniture, outside green gyms, building refurbishments and signage.
The funding is part of an overall package of £18million which the Scottish Government has provided to Scottish councils. The £18 million is provided as a top up to the existing Town Centre Fund which was approved in 2019. The total Town Centre fund for all of West Lothian this year is £1.826million. The Town Centre Fund provides an opportunity for prospective projects to apply for a share of funding to go towards enhancing the local community. A significant amount of money is already being spent within each council ward area, shared out among local projects.
The deadline for applying for the grant monies is 27 November with successful applicants being informed thereafter.
Leader of West Lothian Council Lawrence Fitzpatrick said: "Funding is extremely important at any time but, given the current circumstances, money being invested in town centres is very welcomed and will help to improve local town centres.
"We know that less people are out and about given the COVID-19 advice and restrictions and that town centres are being adversely affected. However, hopefully we will start to see a return to normality in the near future and town centres and the businesses within them will need support.
"We hope that the successful applicants will be informed prior to the festive seasons although it is a very tight timescale for agreeing projects and ensuring the money is committed this financial year. It is important that we progress with the application process quickly and council officers will liaise with local groups and organisations immediately."
Advice and support with applications in the first instance is ward based so please contact:
Ward 1, Linlithgow
Stewart Ness, Linlithgow Town Centre Officer,
Ward 2, Broxburn, Uphall and Winchburgh
Stewart Ness, Broxburn and Uphall Town Centre Officer,
For Winchburgh the contact is:
Douglas Grierson, Regeneration Team Leader (Interim),
Ward 3, Livingston North
Scott McKillop, Community Regeneration Officer,
Ward 4, Livingston South
Lesley Keirnan, Community Regeneration Officer,
Ward 5, East Livingston and East Calder
Lesley Keirnan, Community Regeneration Officer,
Ward 6, Fauldhouse and the Breich Valley
Douglas Benson, Community Regeneration Officer,
Ward 7, Whitburn and Blackburn
Scott McKillop, Community Regeneration Officer,
For Blackburn, the contact is:
Michelle Kirkbright, Community Regeneration Officer,
Ward 8, Bathgate
Nairn Pearson, BID & Town Centre Manager,
Ward 9, Armadale and Blackridge
Michelle Kirkbright, Community Regeneration Officer,
Decision Making Process and Governance
Due to the tight timescale a deadline of Friday 27 November 2020 has been set for all applications being received.
All applications will be considered by the relevant Local Area Committee. If there should be any unallocated funding from the Local Area Committee, then this will be reported back to the Council Executive to determine how to spend this across the whole Council area.