29 December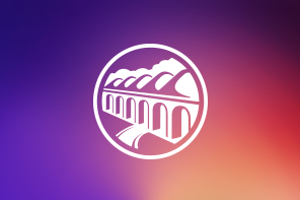 A meeting of West Lothian Council Partnership and Resources Policy Development Scrutiny Panel (PDSP) heard that the council recently discovered the outcome of its standard Customer Service Excellence assessment for the year 2019/20.
The Customer Service Excellence (CSE) standard is used by organisations from all sectors to benchmark customer experience and develop customer service capabilities. The council has corporately held the CSE standard since 2008 and compliance is reviewed across all services over a three-year cycle of external assessment.
Despite the 2019/20 assessment process being interrupted by the Coronavirus pandemic, the final verdict reported that out of a possible 52 criterion to achieve CSE, West Lothian Council achieved only one-partial compliance and from the 51 fully successful criterion, 13 achieved Compliance Plus as the council once again secured the CSE standard.
The CSE assessment identified areas of strength across the council which recognise the ongoing activity to engage and include customers in helping to set organisational priorities and inform local service redesign. It has also helped identify organisational improvements in relation to customer service excellence.
Among the highlights, the assessors praised professionalism and commitment of staff towards their work with the community, and overall pride to work for the organisation. They also indicated they were impressed with the portfolio of buildings the council has at its disposal especially the new Hubs, West Calder High School, Partnership Centres, Rosebank and Whitehill House all of which provide fantastic bases to work, learn and deliver services.
The panel heard about the council's ongoing work to look to improve on its understanding of customers and their needs in order to inform delivery of council services and the various methods the council deploys to deliver information to customers and to streamline processes for their benefit.
Officers reported how the council sets standards for all aspects of the quality of customer service. The Service Standards include quality standards, such as expectations of the way staff respond and present themselves. The Council is responsive to customers' needs, taking steps to inform the customer of any delays. The council also provides a wide range of verbal, published and web-based information to ensure customers have easy access to the information they require.
Additionally, the panel heard how performance is monitored via robust internal monitoring procedures designed to enable the council to raise standards and effect continuous improvement.
Members of the PDSP praised the findings of the report and thanked officers for their work.
West Lothian Council Leader Lawrence Fitzpatrick said: "Congratulations to all council staff on the organisation once again retaining the Customer Service Excellence Standard. The results of this assessment are a reflection on the dedication of staff and the customer focused ethos of the council as a whole.