28 March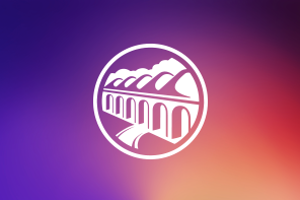 The vast majority of bus services in West Lothian are commercial, and West Lothian Council have no influence or authority over their operation. The council uses limited funding to support around 20% of local bus services, to fill gaps in the commercial bus network and help ensure local residents have access to vital services and employment opportunities.
At meeting of today's West Lothian Council's Environment and Sustainability Policy Development and Scrutiny Panel (PDSP) members were informed that a six-month extension has been applied to existing local subsidised bus contracts. This is in order to allow for a short-term review and completion of a tender exercise which seeks to realign and better link the subsidised and commercial bus networks.
New contracts for the local subsidised bus network would be anticipated to be in place for October 2023.
The panel was also updated on developments looking at a wider strategic review of transport in the West Lothian area. This is set to be a more comprehensive review looking at all aspects of public transport in the area.
Executive councillor for environment and sustainability, Tom Conn said: "Council officers are progressing multiple projects which all have the collective aim of delivering an effective and efficient supported bus network and transport service for West Lothian.
"Despite the devastating budget constraints that the council faces, we have chosen to protect our contribution towards West Lothian's bus network with our subsidised routes.
"It is a very challenging environment for commercial bus operators and there are regular changes to their services. "The council has no authority over the commercial bus network, and other bus operators may decide to alter their services or introduce new ones as a result of other commercial changes.
"This is why it is important to review our role and ensure that the subsidised network - which we do have control over - best supports West Lothian communities going forward."
Bus Partnership Fund
The panel also received an update on the Bus Partnership Fund (BPF). The Bus Partnership Fund supports local authorities to work in partnership with bus operators, to develop and deliver ambitious schemes that incorporate bus priority measures. The Fund aims to improve bus journey times and provide greater reliability for users by providing bus priority infrastructure.
Transport Scotland allocated £225,750 to the West Lothian Bus Alliance to develop a Strategic Business Case that aims to look at what priority measures at key locations could improve bus services.
Six locations have been identified for Bus stop modifications and realignment, Junction modifications and Bus priority signals
• Alderstone Road
• Almondvale Avenue
• Bathgate Town Centre
• Armadale Cross
• Whitburn Cross
• Broxburn and Uphall
The final report will be considered by Council Executive in May for approval before submission to Transport Scotland. This will start a process for consideration of future grant funding to progress and implement future changes.